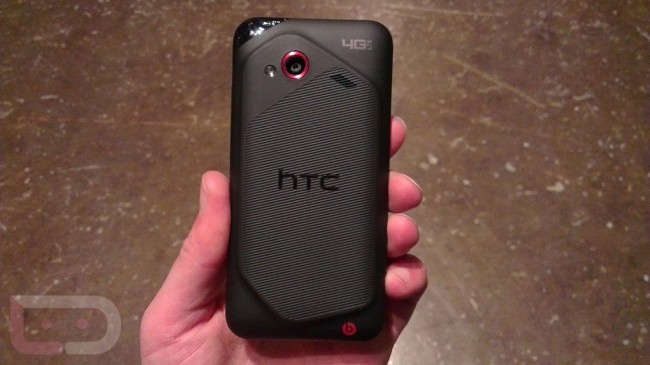 Last night, while making the rounds in New Orleans, I had a chance to spend a few minutes with the newly announced DROID Incredible 4G LTE. This will be Verizon's next major LTE release and has easily been the topic of the week here at CTIA. The phone in hand, feels great. It only carries a 4″ display, so it really is like a 2012 version of last year's Incredible 2. The size is almost identical, but the build materials and internals make it quite the upgrade.
One thing to note is that this does not have HTC's ImageChip (we were told that was reserved for One Series phones) which means that some features of the camera will be slightly different than on the One X or One S. In our short time with it, I wouldn't say that it seemed worse off, but features like burst mode did not appear to be included. It should still be the same high-end 8MP shooter from the One Series, but with slightly different software.
We should have the opportunity to dive deep into the phone within the next couple of hours, once the show floor opens, so stay with us. Enjoy the pics for now and let us know what you think about a 4″ screen – too small for 2012?