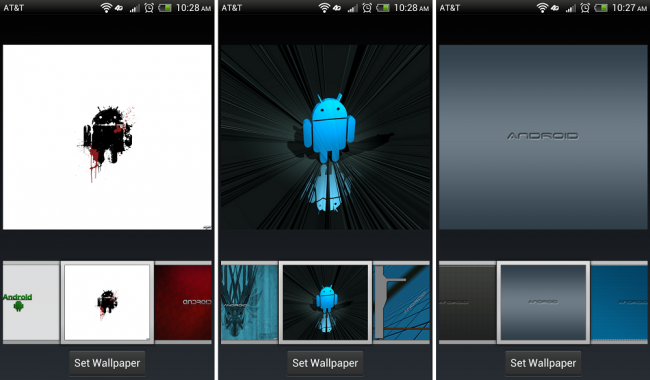 Android fanboys and girls arise! You can never have enough Android love on your device and if you like showing off your pride with wallpapers, then may I suggest checking these out? From developer/themer Mobile Sensei comes a ton of different packs to choose from. Ranging in textures and colors, there is most likely a pack that will suit everyone's needs. The packs cost about a dollar and some change each, but if browsing Google for hours looking for the right walls is boring, then this is where to go.
Androidify | Android Impressions | ICS Volume 2 | Androidian
______________________
Some of our best videos.