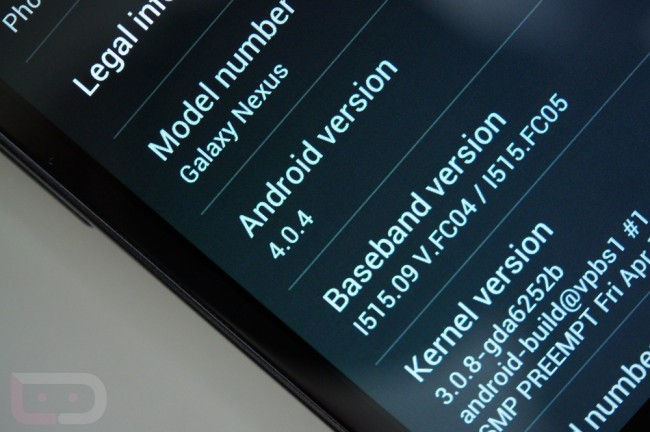 When the new IMM76K Android 4.0.4 update leaked yesterday for the Galaxy Nexus on Verizon, many of us focused immediately on the new radios that came with it. Could these solve many of the hand-off issues and failures to attach to 4G networks that owners have experienced since day one? Only one way to find out and that's by flashing them to your phone. Thanks to XDA member mwalt2, a flashable .zip is available for you after the break. 
Download:  4.0.4_IMM76K_radios_btldr.zip
*For rooted users. File will need to flashed in a custom recovery.
Before flashing, be sure to create a backup. As far as compatibility goes, this file is said to work with any VZW Nexus build, including your favorite ROMs.
Personally, I can't say that I'm all of a sudden having the time of my life on the network connectivity front after updating to these radios and 4.0.4. A couple of times now I have had to completely turn my phone off and back on again to regain signal after it seemingly lost it. Are you having any better luck? New radios helping?
Via:  XDA
Cheers Raj!