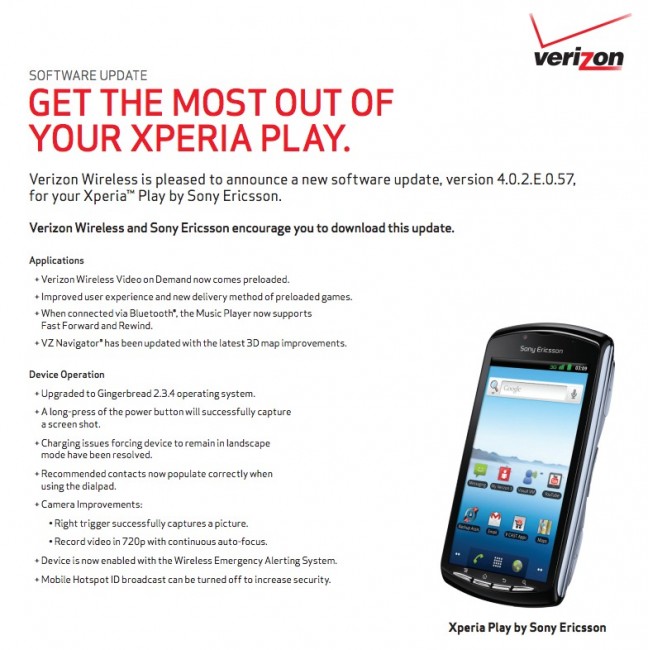 We are almost positive that this update to build 4.0.2.E.0.57 for the Sony Xperia Play on Verizon is new, but truthfully, we had forgotten that this device even existed anymore. From what we can tell though, this hasn't been released yet, so it should be on the way any day to owners of the device. After updating, you will see a bump to Android 2.3.4 with new VZ Navigator, screenshot capabilities, camera improvements (720p recording), and more.
The update is 66MB in size. More info.
______________________
Some of our best videos.