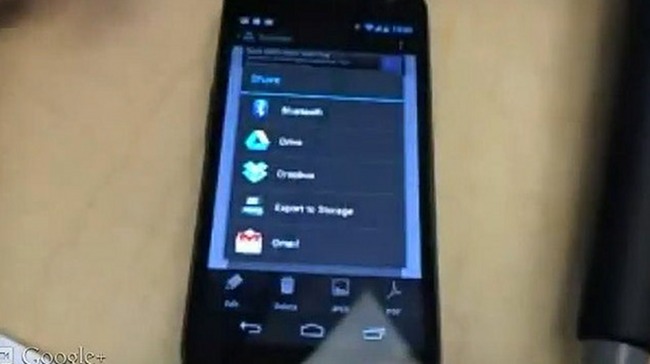 Google Drive – Google's Dropbox-ish cloud storage service – made its first public appearance today through an Android developers Hangout on Google+. While showing off the sharing capabilities of an app in review, the option to share with "Drive" was included in the list. The triangular logo matches the one that we have seen leaked in the past, giving a bit of strength to the rumor that this service could launch next week. This isn't a full confirmation of that, but it certainly helps back the idea that the app is working on phones and getting closer to prime time.
The video was live for only a few minutes and has since been pulled. We posted it for you below in case it goes live again. 
Update:  The video is back, but we aren't finding the clip. It was likely removed – feel free to look for it though.
Via:   The Verge