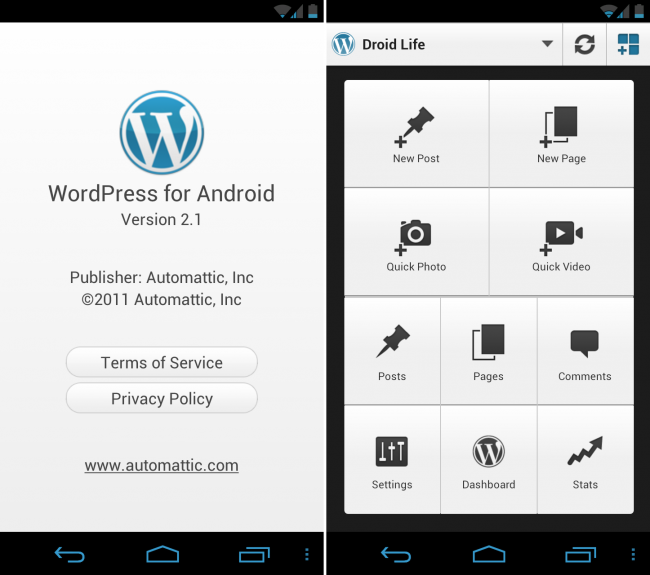 Attention, online writing machines. There is a brand new WordPress beta application for you all to download and play with. Included in the new beta are features that they are asking people to test out and send feedback on, so be sure to try them.
Autosave timer while editing posts. Every 60 seconds the post will be autosaved.
Edit comments! You can edit comments while on the go now.
You can now set the width for linked images.
All new WordPress.com reader. Navigating posts is much faster and you can add comments to posts that you are reading. You can also share the post to other Android apps!
Small improvements to the UI, most notably that the delete post button has been moved to a less prominent spot to prevent accidental taps on it.
Reliability improvements
Translation updates
You can download the new beta app right here, and let us know what you think. So far, it seems to run one heck of a lot smoother than it did previously, so we won't argue with that.
Via: WordPress