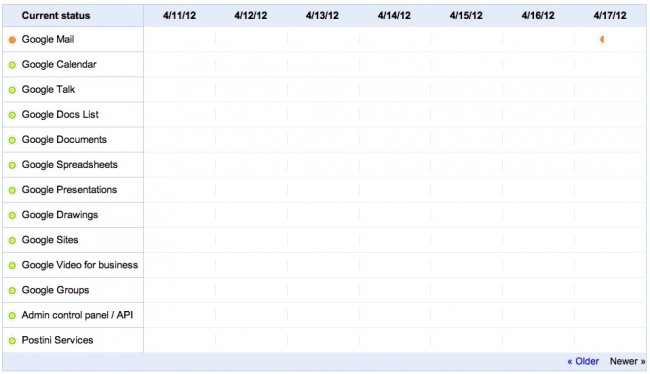 Gmail and mail through Google Apps is down for a number of people today. The reports started an hour or two ago with the outage still affecting many. From what we have gathered, this is also causing Gmail apps to stop receiving mail. You may not see an error through the app, but you will want to check when the last time was that you received an email.
As you can see from the Gapps status page, Google is aware of the "service disruption." If you experience a code 93 "Temporarily unavailable" – you are not alone.
Somehow I've been lucky this time around and can access everything, but both Eric and Tim are struggling to access at least one of their accounts.
Update 10:31AM: We are hearing that service has been restored for most of you. Check your accounts!
Cheers Lonnnie and everyone else!