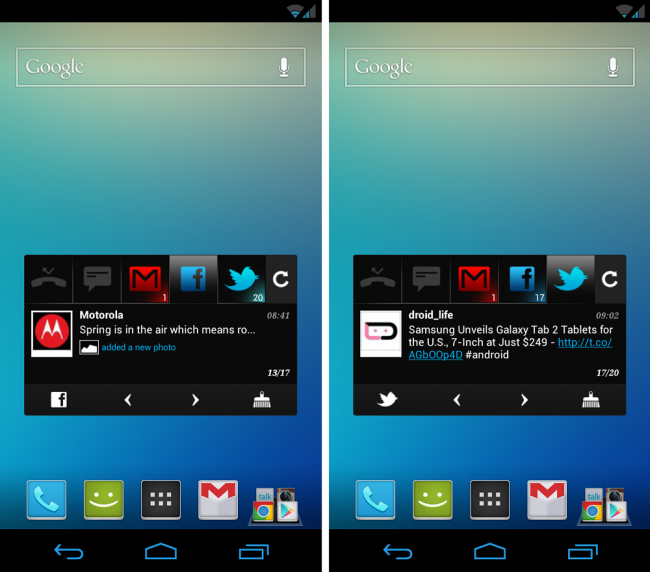 Let's face it, it's a pain in the rear to open up all of your individual social network applications, refresh your feeds, scroll through them and so on. BlingBoard takes your Gmail, Facebook and Twitter, then lumps them all into one pretty good looking widget.
You can also access your call feed and SMS messages too, so it's a pretty solid app. We wish there was a way to extend the widget so you could get more posts on the same page, but maybe that can come in an update. Anyone here a big widget user that can put this to good use?
Play Link
Cheers Kofiko!
______________________
Some of our best videos.