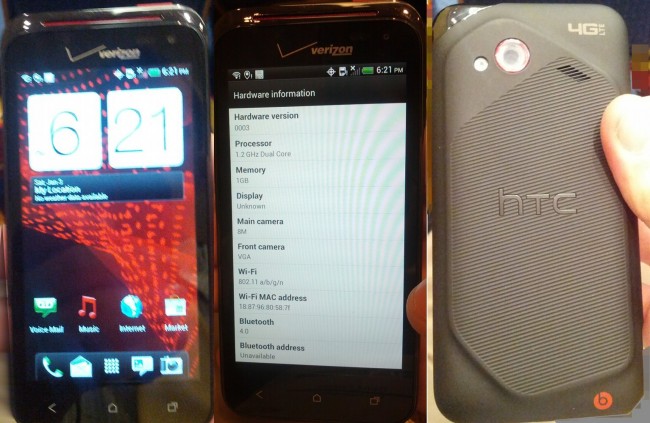 So the HTC Incredible 4G was all over the place yesterday thanks to one of our tipsters, essentially for the first time in its finished form. What did you guys think? I know on paper that the specs seems semi-disappointing, but in reality, this is the HTC One S for Verizon. It has a dual-core Snapdragon S4 processor, qHD screen, NFC, 4G LTE and more than likely one of the better smartphone cameras you'll find anywhere. While an actual HD screen would have been nice, this phone will be no slouch. And the price will probably be more than reasonable.
Ready to buy one? Waiting for something different? Satisfied with your current device?

Loading ...
______________________
Some of our best videos.