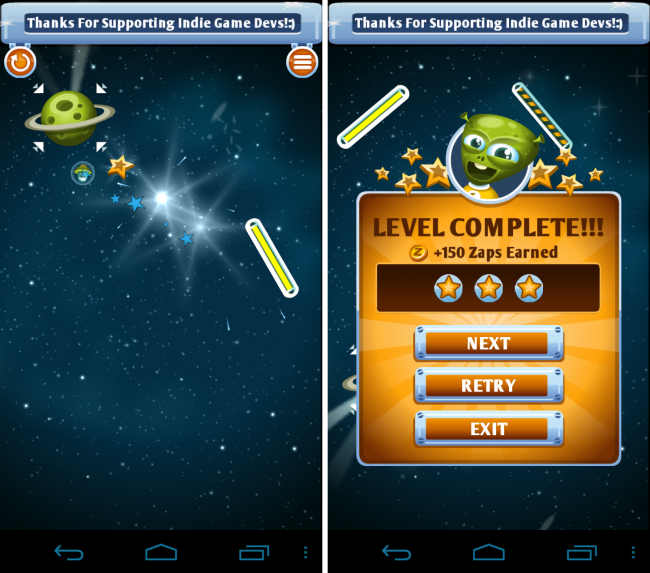 Galaxy Pool is cute game that reminds me a bit of Cut the Rope. Your little extraterrestrial friend goes flying and it's up to you to use the movable bars to direct him back to his home planet. The early rounds are easy of course, but once you start having to maneuver around black holes and other objects, the game becomes a good challenge. 
There are tons of levels so it isn't a game you're likely to beat in one sitting, so give it a try and let us know what you think.
Play Link
______________________
Some of our best videos.