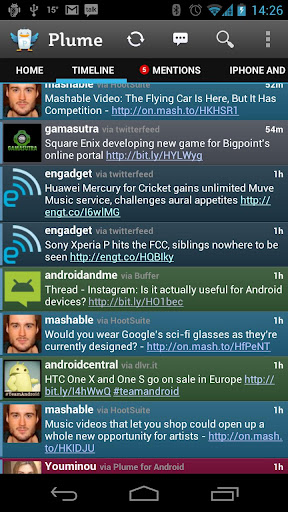 As soon as we posted about Friendcaster receiving some big Ice Cream Sandwich love, a ton of our Twitter friends barraged us with tips that Plume also received some ICS goodness recently. From what we see so far, there a few UI enhancements that compliment ICS quite well, bug fixes and a few other feature additions that will make the using Plume over the official Twitter app almost a no brainer.
Cheers Twitter followers!
______________________
Some of our best videos.