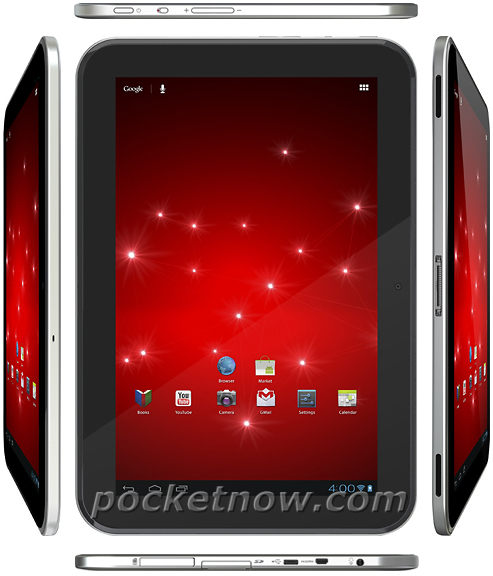 Any guesses on what this tablet may be? The crew at PocketNow discovered the images above and thinks that it may end up as the long rumored tablet to be Google branded aka the "Nexus tablet." Their reasoning? Well, the fact that it lacks any OEM or carrier branding and has only stock Google app icons on the front. Is that enough to make this conclusive? Probably not.
First, the icon set is pre-Play store. As you all know, Google has decided to make Play front and center, however, there is a chance that these renders were created before all of that weirdness happened. Can't completely flag it for that misstep. Second, that sure looks like a micro SD slot. For two straight Nexus devices, Google has taken away expandable storage, so if this is indeed the "Nexus" of tablets, it would surprise us to see this option.
But what the hell else could it be? With Asus usually attached to Google tablet rumors, we can't help but notice that this actually looks like a Samsung product or even one of Toshiba's new offerings. Any chance that Samsung swooped in and is now the front runner for Google's first branded tablet? Or maybe this is simply an old render of a device that we will never see? You tell us.
Via:  PocketNow