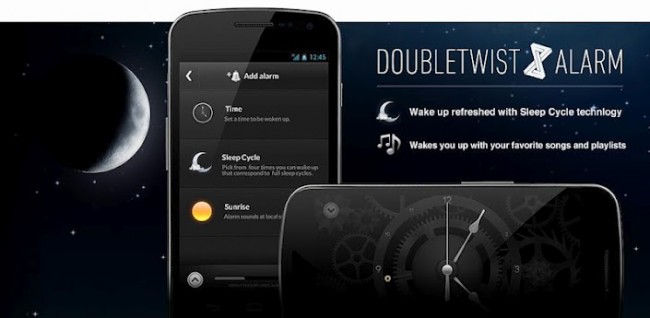 Application publisher doubleTwist, has recently updated their well-known application doubleTwist Player and have launched a new application called doubleTwist Alarm Clock. The newest features in their player include support for your Google Music offline library and also fixed AirPlay support for the recent Apple TV update.
Their newest app, Alarm Clock, allows users to wake up either peacefully or chaotically depending on your taste in music. You can set a certain playlist or track to begin playing once your alarm goes off. Nice, right? There is also a feature for selecting different sleep cycles which some people prefer. It's on sale for the first 10,000 people who purchase it for one dollar, so if you're interested, get it while it's cheap.
Music Player Play Link | Alarm Clock Play Link 
Cheers Fred!