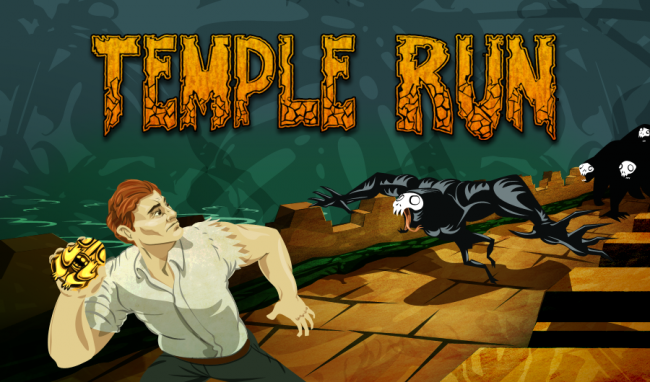 In a recent interview with Pocket Gamer, two lead developers of the cross platform success, Temple Run, discussed future plans for the title and the work it took to port the game from iOS to Android. "We've never done an Android game before, so it's a big experiment for us. We just tried to do a very faithful port of the original, and then we'll see if anything needs to be different after the launch."
The interview never touched on the bugs that have plagued the game since release, but we know that there is a very vocal community of Android players out there that have brought these problems to the attention of developers. When asked what the future plans for Temple Run was in general, the two seemed very positive and hopeful for the upcoming updates: 
We're working on adding more objectives, characters and powerups. Lots of people also want to see new environments, which is a much bigger deal because the whole game was skinned around the temple – the menus, fonts, end game cartoons, etc.
So we definitely have something to look forward to, but I would hope that before we see content updates, we see some stability issues cleaned up and these bugs get squashed. Besides the obvious problems that most people are experiencing, is everyone still enjoy Temple Run?
Via: Pocket Gamer