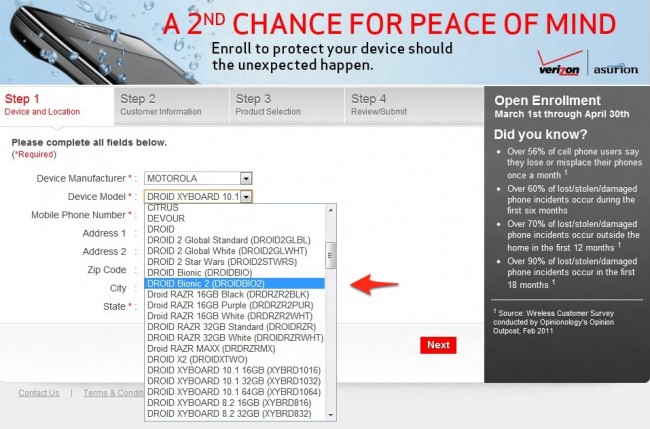 They couldn't, could they? Does Motorola or Verizon have the cojones to release a follow-up to one of the biggest smartphone disasters in history? According to Asurion's open enrollment forms, a DROID Bionic 2 either exists now, or will exist at some point in the future. Actually, before you get too excited, there is a good chance that this is simply the placeholder for the new version of the Bionic that is sold without a 16GB microSD card. As you can see in the list, they break out each version of the RAZR depending on color and storage and is likely what we have going on here with the "DROIDBIO2." Could they return one of the most hypebeasted phones of all time for a second turn? They could, but probably won't.
I'm not sure that any of us could power through another 9 months of delays and design changes. OK, part of me wants to.
Cheers Alex!
______________________
Some of our best videos.