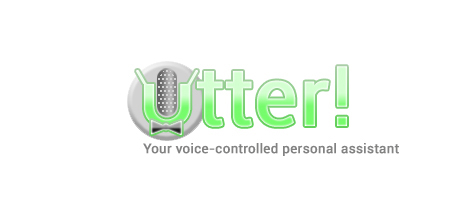 Last time we checked on Utter! it was still a little rough around the edges and not ready for release yet. The start-up voice recognition app demonstrated much more functionality than most Android Siri clones when it debuted and garnered a lot of deserved attention. Today the app isn't much more ready for primetime but an early-alpha APK is being released for people who want to test it for bugs. In the words of brandall, Utter!'s creator:
The apk below is ONLY a framework release – It contains NO functionality and it will definitely NOT be stable! It's NOT utter!

NOT utter! = (NOT)utter! = (N)utter! = (n)utter! = nutter!
It's quite apparent that if you're looking for a finished application, this is not your time to download. But if you want to help test this app and move it forward towards a very promising finished product head on over to XDA and download the APK now.
Via: XDA 
Cheers Tommy G!