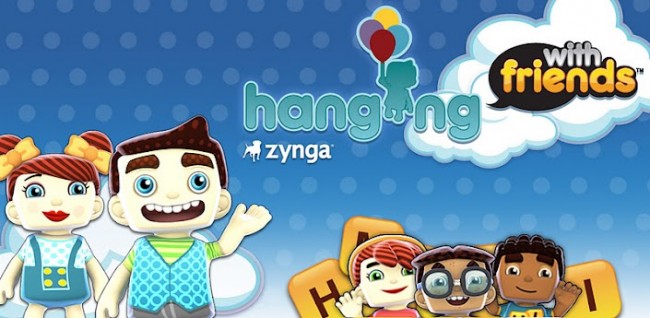 I am always on the lookout for a game I can play with my girlfriend and family members. In addition to Words with Friends, Hanging with Friends is another fun game from Zynga that I can play with loved ones, where it is not overly competitive and someone's feelings won't get too hurt after I crush them. The application has just received an update to help word builders create the perfect word to stump their opponents, when previously, only word solvers were allowed to have lifelines.
It's a fun and cute game, so if you haven't given it a shot, then now is a good time. On a separate note, the characters look very creepy.
Play Link
Cheers Chris and Katy!