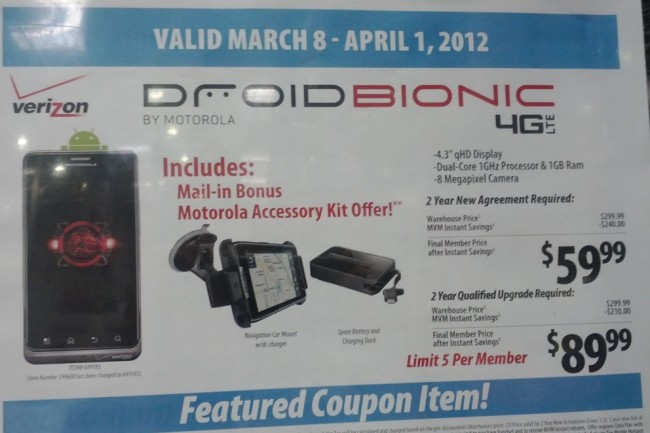 Something about the DROID Bionic that has caught your eye over the Galaxy Nexus, DROID RAZR, and HTC Rezound? If that is the case, you may want to consider purchasing it at Costco, who has seemingly dropped the price to $59 on contract and will toss in a car dock and spare battery charger to sweeten the deal. We reviewed the Bionic back in September and gave it mostly good marks. It's screen may not be up to the quality of those three devices I mentioned at the beginning of this post, but it'll work if you only have a few 20s to spend on your next phone.
Cheers ___!
______________________
Some of our best videos.