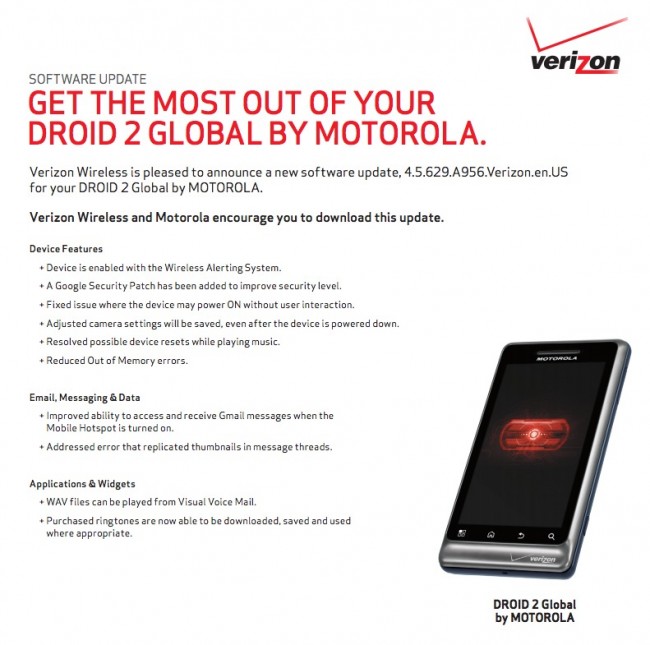 Owners of the DROID 2 Global can start pulling down the OTA update that was first announced here. In the update you'll find a good selection of bug fixes which include a fix for a "Memory Low" issue, camera settings not saving, and an annoying erasing of certain app's data. Once you install the update, you should notice better performance all around.
To pull the OTA: Settings>About Phone>System Update
Cheers everyone who sent this in!