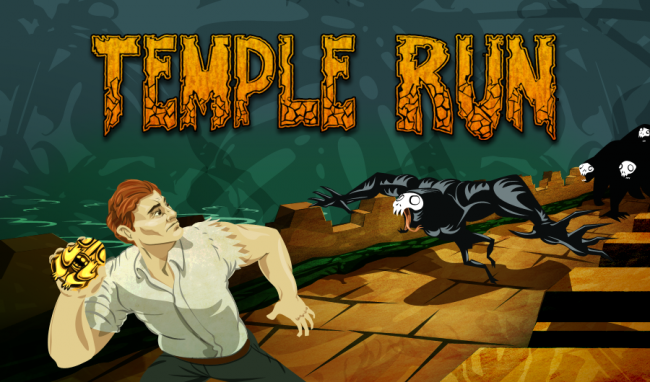 And just like that, Temple Run is official on Android. Well, it's not here yet, but it will be March 27 for free. So until that day, you can stop trolling the Android Market and stressing over whether or not the latest fake is real or not. Because it won't be, again, until March 27. All good? 
Imangi Studios Brings Temple Run to the Android Marketplace March 27

WASHINGTON, D.C. – March 6, 2012 – Imangi Studios today announced that Temple Run, the Top Grossing App and Top Free App in the App Store in January 2012, will be released for Android devices on March 27. Free to download, Temple Run challenges players to test their reflexes as they race down ancient temple walls and along sheer cliffs. With endless gameplay, players collect coins as they jump, slide and run to escape the evil monkeys guarding the temple while avoiding obstacles.

"We are excited to finally share the Android release date with our fans who have been so enthusiastic and supportive of Temple Run," said Keith Shepherd, co-founder of Imangi Studios. "By expanding to more mobile devices, we hope to provide the same addictive and fast-paced gameplay to an entirely new group of players."

The iOS version of Temple Run for iPhone and iPad boasts over 40 million downloads in the App Store since its debut in August 2011.

About Imangi Studios
Imangi Studios was founded by husband and wife team Keith Shepherd and Natalia Luckyanova in 2008. With the addition of artist Kiril Tchangov in 2009, the three-person studio has developed mega-hit Temple Run, which has been downloaded by 6% of the entire United States population since its release in August 2011. Based in Washington, D.C., the self-funded, fully independent studio previously developed Harbor Master,geoSpark, Hippo High Dive and Max Adventure for iOS.