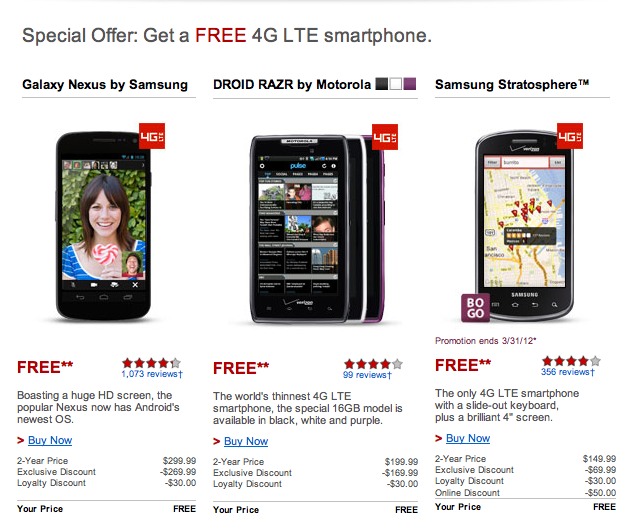 If you have been a long-time Verizon Wireless subscriber and have an upgrade available in the near future, checking your inbox would be recommended. Big Red is sending out emails under their loyalty program that are significant. We are talking significant as in free. As you can see from the part we cropped out of the email, VZW is willing to hand you a $299 Galaxy Nexus for nothing, as long as you sign a new 2-year contract. For most current customers, a $50 discount is the max.
Tough to tell who qualifies, but it may be worth a call to Verizon's sales team to see if you do.
Update:  It's a regional promo. If you qualify, you will receive a mailer. Stop calling customer service.
Cheers Scotty!