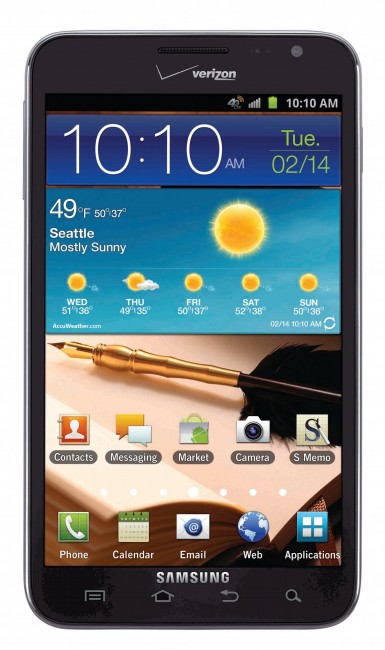 Even with the Samsung Galaxy Note receiving a lukewarm reception from early adopters (or at least reviewers), there are still those that want nothing more than to see it land on Verizon. Once rumored to "certainly" be headed to Big Red as the Galaxy Journal, it's completely unclear if it will actually ever arrive. Thankfully for those looking to get some 5.3″ action, a petition has been started. Wait, how would a petition help a phone get released…on…a…carrier? Yeah, I'm as confused as you are. But if this is the phone for you, Verizon is the only carrier that you want to belong to, and you think that signing a petition will help the cause, then sign away!
Petition here.
Curious, how many of you – after reading reviews across the interwebs – are still interested in this phone?
______________________
Some of our best videos.