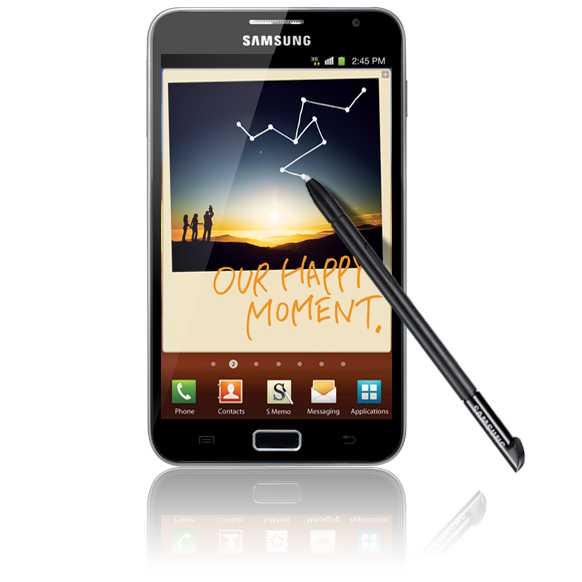 The Samsung Galaxy Note was everywhere last week at CES. Attendees from other parts of the globe were carrying it, busses were covered with massive Note decals, and news coverage of it could not be missed. With its massive 5.3″ HD Super AMOLED display, 1.4GHz dual-core processor, and HD cameras, we aren't surprised that rumors of it finding its way onto Verizon would start popping up already.
According to an "industry analyst" that spoke with the Examiner, the device is "certainly" coming to Verizon and Sprint during the first half of the year, potentially as the Galaxy Journal. Our sources have yet to mention the device to this point, but would love to see it on Big Red. When the device was introduced early in 2011, we had mixed emotions on the size. However, after getting our hands on it at CES last week, we might be sold.
I should point out that to my knowledge, Samsung does not have a CDMA/LTE model available anywhere in the world yet. The HSPA+/LTE model is available across the globe now, with AT&T availability happening very soon.
Interested in a 5.3″ daily driver?
Via:  Examiner