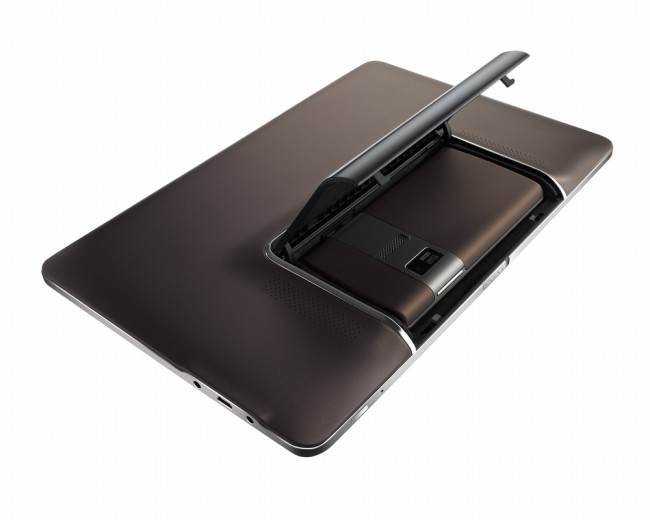 Not that there was any question over whether or not Asus would unveil the almost forgotten Padfone at Mobile World Congress next week after press releases went out, but this new teaser helps to confirm it further. With a not-so-sneaky slogan of "Divided we stand, together we rock," it's painfully obvious that they are talking about the joining of a tablet and a smartphone.
To catch those of you up that haven't followed the saga of the Padfone – which is an awful name by the way – we'll run through its history briefly. Originally introduced around last May, the Padfone would be a 4.3″ phone with the ability to dock inside and power a 10.1″ tablet. In theory, it really is the best of both worlds. You would have a phone for you day-to-day tasks and a tablet for those bigger multimedia times. However, after having been introduced, the product seemed to have disappeared for a bit until finally resurfacing in November with word that it would appear MWC. It makes sense that the product would be delayed until Ice Cream Sandwich was released though. How else would Asus have been able to load Gingerbread and Honeycomb all onto one device? Now with Android 4.0, they no longer need to have a device that can dual-boot.
So here we stand just days away. Are you ready for it? Suggestions for a new name?  
http://www.youtube.com/watch?v=Lz9tHiQS2uk
Cheers Jacob!