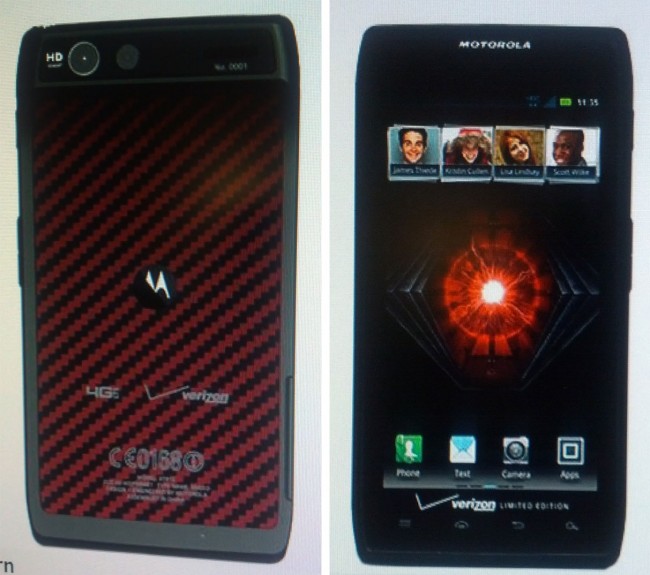 Update:  Some crazy person actually paid $2250 for this. The auction is closed.
It is no longer a secret that Verizon is going to offer employees their very own special edition DROID RAZR or RAZR MAXX. Word leaked out last week that VZW workers would have the opportunity to purchase a red-backed and individually engraved version of the device at discounted prices. In not surprising fashion, one of those workers is using it to his advantage to make a couple of bucks via eBay.
His listing claims that the device will be in his hands around March 2 or 3 and has opened up the bidding at $750. Yep, that's $100 more than you can buy the device for straight up off contract in traditional grey and black. Interested?
Via:  eBay
Cheers Kevin!