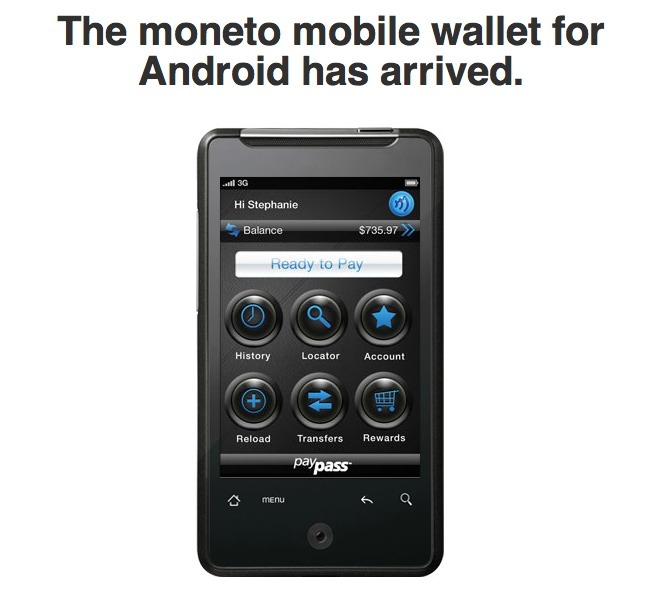 Since there aren't enough phones with built-in NFC chips, companies are looking for ways to make them NFC-enabled after the fact. One of those companies in Moneto who has figured out a way to embed a secure NFC element into a microSD card. That card pairs with their Android app which then allows you to make payments through MasterCard PayPass payment systems. It should work in a similar fashion to Google Wallet, however, you don't need a phone approved for Wallet.
Their currently compatible lineup list only includes Galaxy S phones, so if you own a Moto or HTC device, you will be waiting a bit. They claim to be adding new models all of the time though.
The package for Android is $29.95, but that includes the 1GB microSD card, an NFC signal boosting sticker, a prepaid debit card, and $10 to spend as you please using their Android app. If you are locked into a RAZR or Rezound for 2 years without NFC, this is something you may want to keep an eye on.
More info:  Moneto | Market Link
Cheers Nelson!