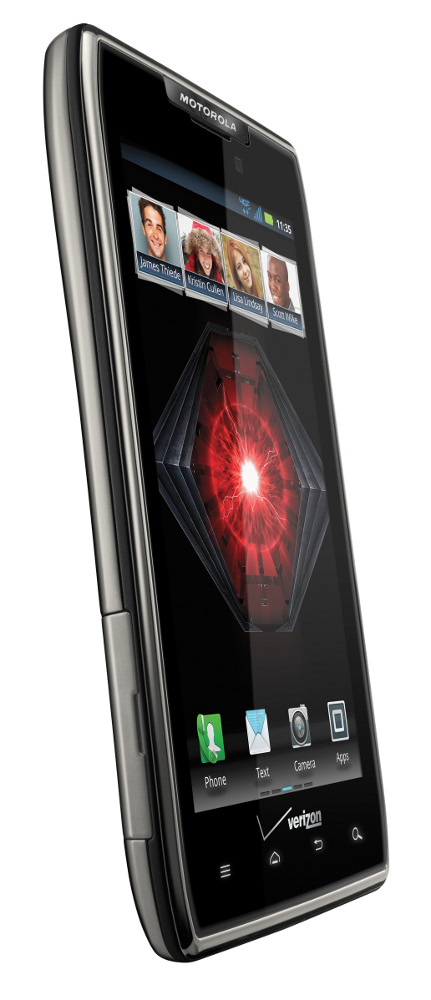 Motorola has released its full changelog for the 6.12.173 update that will arrive on DROID RAZR and RAZR MAXX handsets in the coming days (soak test members only). This list differs slightly from the one that Verizon released a week ago, providing a few additional details into the new MotoCast, battery life increases, and camera enhancements. Seems odd that these two companies would produce such different lists or view pieces of the update as more important than others, but that's what we've got. The more details the better, right?
And remember, you can manually upgrade to this software using our instructions if you are not interested in waiting for the update to become available.
Full list below.  
Software Update for the DROID RAZR and DROID RAZR MAXX by MOTOROLA

Introduction We are pleased to announce the new software update for DROID RAZR and DROID RAZR MAXX by MOTOROLA. The software update (Motorola Version.6.12.173.XT912.Verizon.en.US) includes numerous fixes and enhancements.

For more information on Motorola updates and product support, visit us at http://www.motorola.com/mydroidrazr

Who Can Use This Release ALL DROID RAZR and DROID RAZR MAXX by MOTOROLA users

Enhancements and Fixes:

MotoCast:

Added new auto-upload feature for sending pictures and videos back to your computer
Improved installation steps for easier use

Smart Actions:

Added new Smart Action triggers (docks and calendar events) and actions (VIP caller, auto text reply and voice announcement)

Enterprise:

Added new features (Password enabled Encryption Key Protection, Simplified Corporate Email Setup, Email sorting enhancements, Cisco and Juniper SSL VPN support)

Data:

Improved data throughput performance in low-signal 4G environments
Improved stability of data connectivity during after Airplane Mode is disabled

Battery:

Increased overall battery life
Improved battery life when using Phone Book Access Profile (PBAP) Bluetooth® enabled headsets

Camera:

Improvements in camera performance and user interface enhancements

Apps:

Updated VZ Navigator® with the latest 3D map improvements
Added V CAST App
Updated Google applications including new versions of Music and Talk, as well as added Google Videos

Visual Voicemail:

Resolved issues so messages can be marked as read
Improved message playback to resume when audio is switched to speaker
Updated to allow subscription or unsubscription while connected with Wi-Fi
Eliminated error associated with pressing back key after playback

Mobile Hotspot:

Improved security
Updated permissions to successfully allow other devices to connect to all Internet websites

User Interface:

Updated email icon for better visibility.
Included new icon graphics on the Homescreen and Application tray
Improved device stability when moving between home screen panels

Other:

Updated multimedia ringtones to permit saving
Updated favorite contacts widget
Resolved issue to correctly show the remaining download time when performing an Over The Air (OTA) update

Additional Information There is no charge for this upgrade other than the usual data connection charges. Subject to change without notice. If you have difficulty with this upgrade, visit us at http://www.motorola.com/mydroidrazr

Certain features, services and applications are network dependent and may not be available in all areas; additional terms, conditions and/or charges may apply. Specific functionality and features with each software version of Android may vary. Contact your service provider for details.

MOTOROLA and the Stylized M Logo are trademarks or registered trademarks of Motorola Trademark Holdings, LLC. DROID is a trademark of Lucasfilm Ltd. and its related companies. Used under license. The Bluetooth trademarks are owned by their proprietor and used under license. Google is a trademark of Google, Inc. All other product and service names are the property of their respective owners. ©2012 Motorola Mobility Inc. All rights reserved.
Cheers Droidzilla!