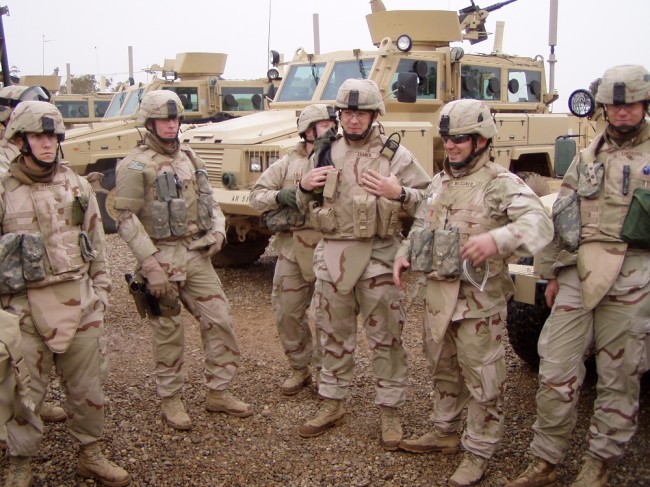 The U.S. government has been testing Android phones for a couple of years now, but they expect to deliver them to soliders in 2012 according to a report from CNN. Up until this point, government officials and military personnel were not allowed to use smartphones for work-related activities, but with the ability to customize the operating system to their liking thanks to Android's openness, things are about to change. The project to get smartphones and tablets running Android into the hands of our soldiers has finally been given the green light. For now, the devices are only capable of storing classified info, but within a few months, they should be able to transmit it over networks as well.
One of the surprising notes from this report has to do with the types of phones they will use. According to people familiar with the project, the government will not build specially designed hardware and will instead use commercial devices and then simply load them with an ultra-secure version of Android. With a secure Android smartphone, a soldier could potentially see fellow infantry on a digital map in the field, or an official could send an important dispatch from from anywhere without fear of security breaches.
Why not go with iOS devices? Because Apple refused to give the government access to their source code. And since Android is as open as it gets for a mobile OS, the choice was clear.
We also found it interesting that one of the contractors mentioned how quickly they could update their phones thanks to the OS they are running. He mentioned that once Google has released source for their latest update, that they can have a secure version up and running on phones within 2 weeks. Yeah, we're looking at you now, carriers.
Via:  CNN
Cheers Greg and Daniel!