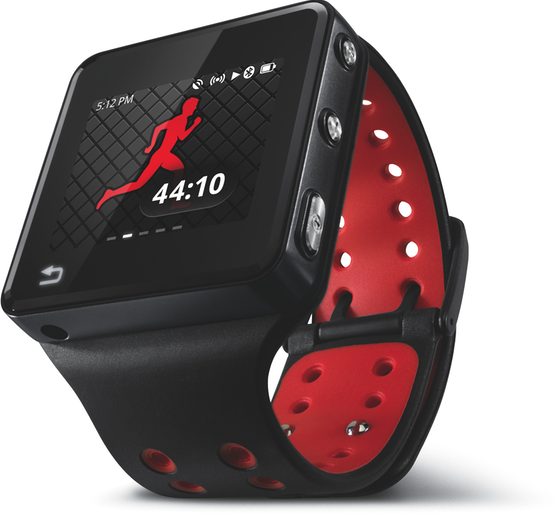 Just finished off a Friday night run, plugged in my MOTOACTV and sure enough, it prompted me to update. It updated to version 4.55.97, but depending on the model you have, you may receive a slightly different build (4.56.97 / 4.57.97 /4.58.97 are the others). All of them should include the exact same enhancements though, including better battery life, a new status bar, and the ability to lock the screen during workouts.
Full break down is after the break.  
Longer Battery Life

MOTOACTV's indoor/outdoor battery life is now better than ever before with up to 9 hours of
uninterrupted workout time outdoors.

Battery Status Bar

Now you can now see how long your battery will last via the handy Status Bar. Just monitor your
percentage and make the most of your workout time!

Workout Screen Lock

Ever activate your Workout Screen through accidental contact? Problem solved. Now you can lock it to
prevent unwanted display activation. Just Double Press the Power key to lock and unlock your workout
screen.

Enhanced Auto-Pause and Auto-Run

Now you can take a break from the action and pause your workout manually, even if Auto-Pause is
enabled. You can also choose between indoor/outdoor Auto-Run options.

Repeat a Planned Workout

You're now free to repeat a planned workout even if it had been previously started.

Additional Enhancements Include:

WAHOO BLE HRM Strap support has been added.
Enhanced syncing planned interval workouts to MOTOACTV.com.
Workout metrics have been reordered for easier searching.
Improved WiFi syncing when multiple networks are configured.
Optimized list of workout metrics so you can search for your favorites easier.
Pressing the BACK key on any Home screen brings up the watch face.