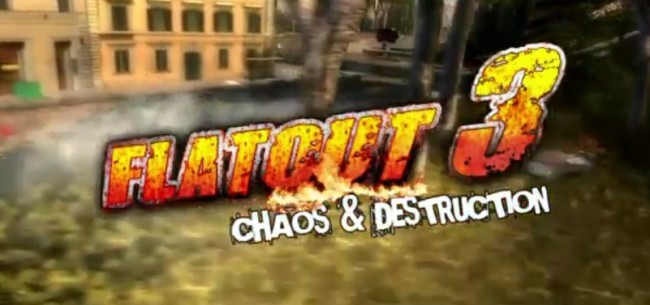 Just recently, Team6 have announced that they have plans to bring a version of the PC classic FlatOut to Android devices . This version shall be called FlatOut-Stuntman and will feature all of the aggressive racing and carnage that players know and love. For those not familiar, your goal is to crash the car in a manner that will force the driver to be ejected from the vehicle in a humorous, yet morbid manner. Sounds pretty sick, right?
Team6's CEO had this to say about bringing the classic game to Android:
When we were doing concept art for the levels we had in mind, we suddenly realized that there is not a single game we can think of that's more fun to develop than 'FlatOut-Stuntman'. It's the pure essence, it has all the ingredients, of what the perfect videogame should be made of: The gameplay is entirely based upon very short levels but each of them highly additictive with a replay-value like no other game. The visuals we were able to achieve on Tegra3 are truly unbelievable and meanwhile our level design assured that gamers will be pleasantly surprised or even shocked by the possibilities in gameplay and content: There is nothing left for us to wish for what a great game should include.
No word on when we can expect a release, but we can hope for Q1. Ready to get your reckless driving on?
http://www.youtube.com/watch?v=gla0trGwC9Q
Via:  DroidGamers