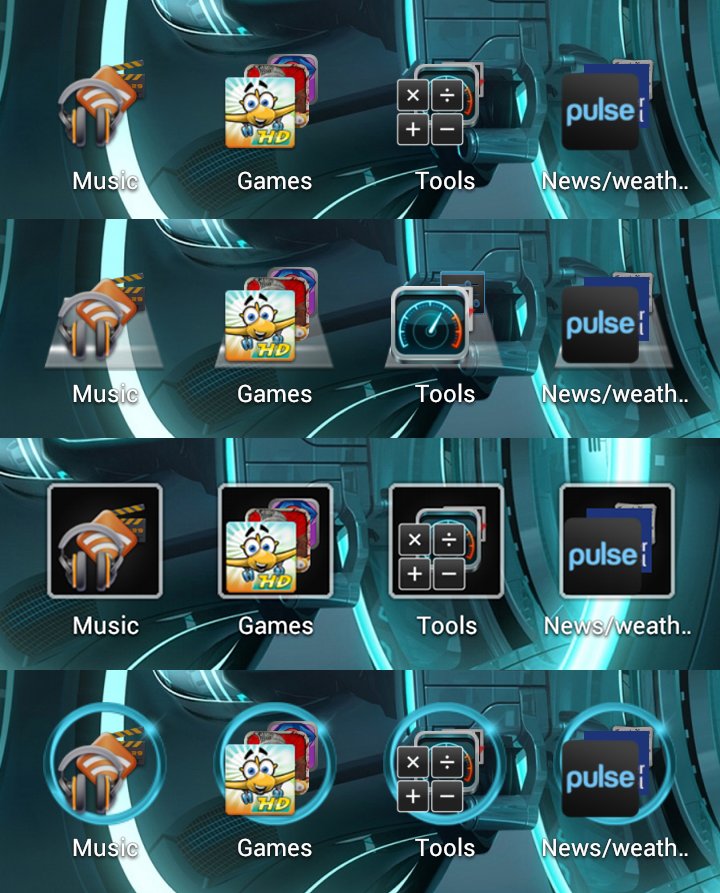 Nova Launcher has become a big enough deal that modders are starting to put in work on it. One of those mods that really stood out to us was this set of custom folder icons. If you weren't a fan of Google's ICS circular folder option, then feel free to browse through 11 or so that jaydotelloh has created. You'll find fully transparent icons, square, different colored rings, and a variety of shelves/platforms. We grabbed 4 of our favorites for quick downloads below, but be sure to hit up the source for more.  
Downloads:  Transparent | Glass Platform | Square | Blue Rings
Instructions:
*Rooted users only. Should work with most ROMs.

*Consider making a backup first.
1.  Download your theme of choice to your phone's storage.
2.  Boot into recovery.
3.  Choose "install zip from sdcard" and flash the file.
Via:  RootzWiki
Cheers Picolas!