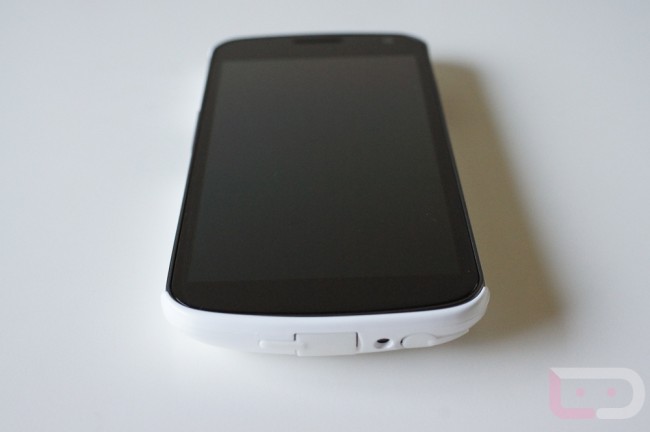 I may have just stumbled onto the case of my dreams. Say hello to the Ringke SLIM in white for the Samsung Galaxy Nexus. As someone who tends to go nekkid on the case front, this is exactly what I have been looking for. It covers the back to give me a new color without adding much bulk and leaves all of the physical buttons on the side fully exposed. Most importantly though, it doesn't overlap on top of that big beautiful 4.65″ screen like so many others. It also has replacement rubber stoppers for the USB and headphone ports to give your bottom half a flush white look and to keep dust out, a leather inside so that it won't scratch, and has a some sort of coating to make the back non-slippery. 
The extended battery won't work with this case. Will fit the GSM version.
The case is not the cheapest on the market at $25.99, but you do get a set of replacement rubber stoppers, screen cleaner, and a screen protector in the package if you are into that sort of thing. Gallery below.
Buy.