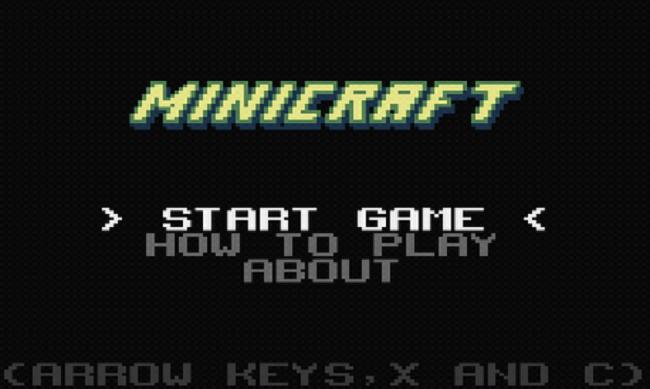 Who doesn't love a well put together 8-bit game? From the creator of the underground cult classic Minecraft, comes Minicraft. Created as a contest entry, Notch gives you life in a world of finite resources. After your resources have been depleted though, it is time to kill the Air Wizard. You explore the world, chop down trees, mine rocks, and of course, kill zombies. But unlike Minecraft, Minicraft has a single purpose:
The goal of the game is to kill the only other sentient being in the world, making sure you'll be alone forever.
Kind of a sad theme, but let's face it, Notch is a genius. Controls were a bit tough at first, but if you have the right amount of screen real estate, then getting the hang of it shouldn't be too difficult. It was created for PC, but has been unofficially ported to Android by Folstad Consulting Inc. Cheers to them for allowing us to play this great game on our mobile devices. Down below is a YouTube video of the Yogscast performing a livestream of the game. It will most definitely give a helping sense of how the game works. 
Market Link
Via: Phandroid