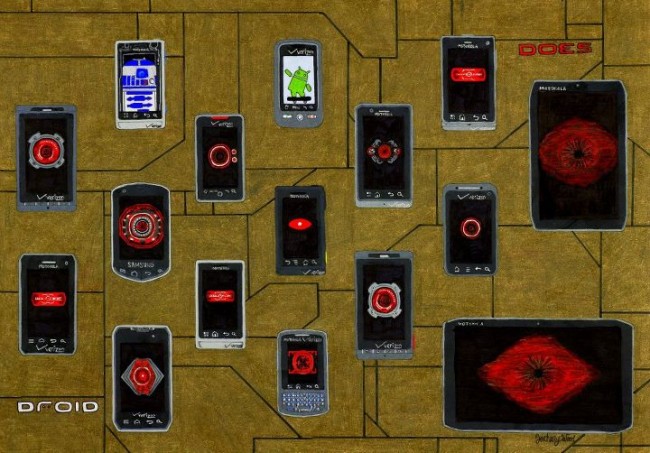 Reader Zachary W. submitted the colored pencil piece that we have included above as a tribute to the DROID family of phones. From what I can tell, is covered them all and even included the DROID Eris of all phones. As a high schooler with a future in art and who has already won Congressional art competitions for previous work, we thought sharing would be appropriate.
More of his work can be found after the break including his award winning piece and an another related to Android. 
______________________
Some of our best videos.