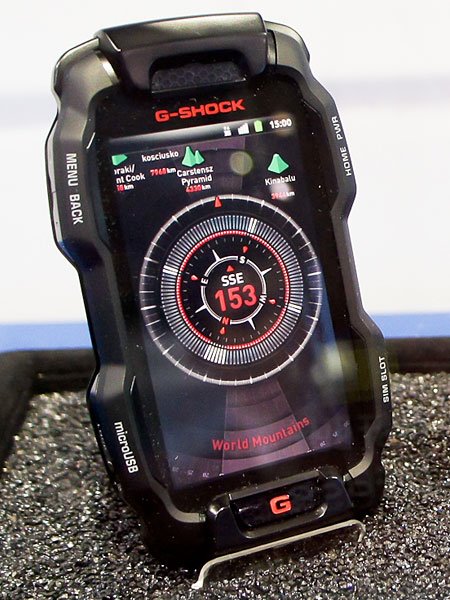 Oh my. We thought the Casio G'z0ne was a beast of a phone, and then someone sent us the official G-Shock device that was apparently shown at CES a couple of weeks ago. It clearly runs Android, is reportedly able to hang under water up to 10 meters, can withstand a 10 foot drop, and can hold up a full ton of weight. It might be the ugliest thing on the planet, but you can't tell me that you don't want one to go trudge around in the woods with one, acting like a real man. 
Via:  Facebook, G-ShockZone (images)
Cheers GreeKNastY!
______________________
Some of our best videos.