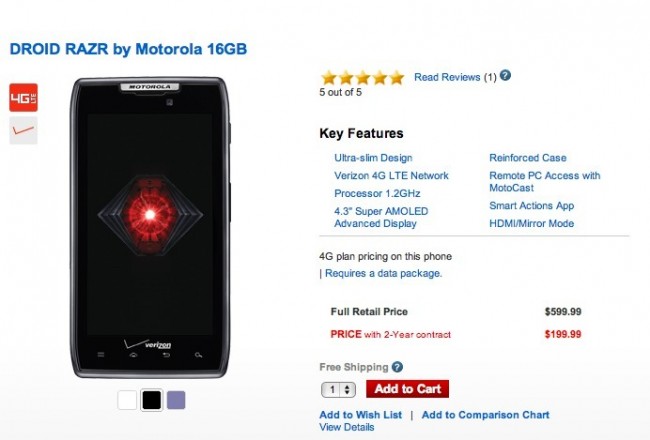 The microSD card-less version of the DROID RAZR is now available from Verizon in 3 different colors:  white, black and purple (gallery). Everything about this version is identical to the original 32GB version, except for the fact that you have to put your own removable storage into it. At $199, this is not a bad deal at all. Unless of your course you want the 3300mAh of battery juice that Moto packed into the RAZR MAXX for only $100 more.
Buy.
Cheers Aaron!
______________________
Some of our best videos.