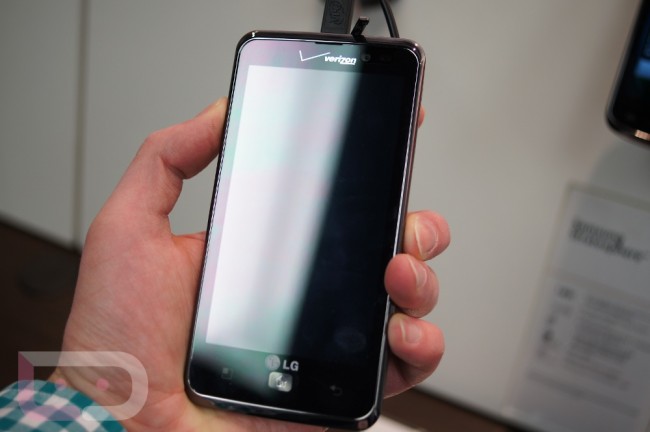 Before day 2 (well, day 1 of the open show floor) ended, we had a chance to sneak into the Verizon booth and grab a quick hands-on with LG's latest device, the Spectrum. This phone is headed to store shelves on January 19 for $199, has a dual-core 1.5GHz processor, 8MP camera, LTE connectivity, and most notably, a 4.5″ True HD IPS display. The Spectrum is a great effort at a comfortable price from LG, a company that had what we would consider a rough 2011 in the Android game here in the U.S. This could be the device that helps them turn things around. 
Gallery:
Video:
______________________
Some of our best videos.