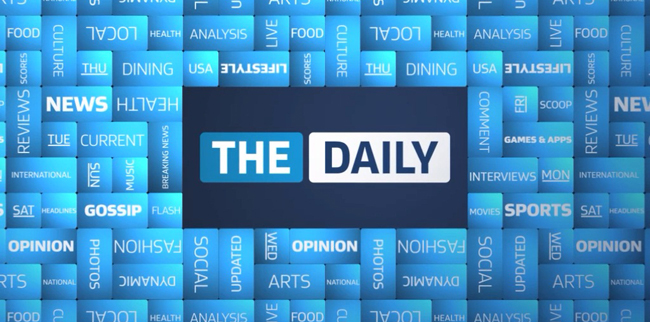 The news application that has been quite the hit on the iPad has now been announced as coming to the Android world thanks to Verizon today. The two companies have signed up to bring the subscription based application to the Samsung Galaxy Tab 10.1 first. The Verizon version of the tablet will have it pre-loaded and the Galaxy Tab 7.7 that was announced yesterday will get the application at a later date, no word on any other devices.
You get a week of the Daily free on Verizon and after that you can sign up for a monthly or yearly subscription, which will cost you $3.99 and $39.99 respectively. This is a great option for any newshead out there, the Daily is a great outlet. Will anyone take advantage of this if it comes to other devices like the XOOM or WiFi Galaxy Tab 10.1?
______________________
Some of our best videos.