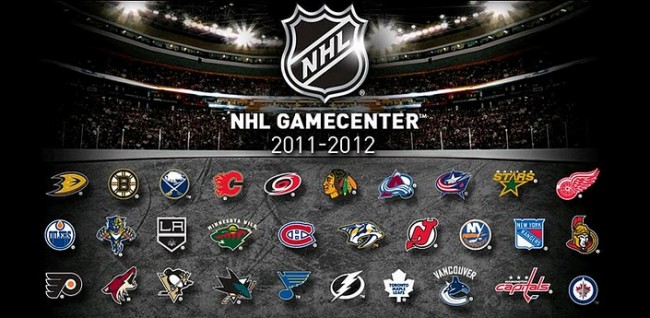 If the Winter Classic isn't the only hockey that you tune into for 5 minutes each year (oh, look at the hockey hate!) then the NHL Gamecenter app is something up your alley. And in even better news, if you are a Verizon customer, you can have access to the $9.99 "premium" version of the app for free simply accessing a video highlight in the free version.
Hey Verizon users, download the Verizon edition of the NHL GameCenter app to receive all of the great features of NHL GameCenter plus access to nationally broadcast NBC games, exclusive video features, and live streaming of NHL Network's On the Fly.

For those users with Verizon 4G LTE Smartphones, Verizon enables you to get NHL GameCenter Premium for FREE! Just download the NHL GameCenter Verizon edition app, click on a video highlight, and you will be automatically upgraded.
In the premium version of Gamecenter, you have access to live streaming of NHL Network's On the Fly, live game radio, in game highlights, and more. 
There is a $9.99 version of the app in the market – please ignore it. Only download the free version and then watch a highlight to unlock all of the premium content.
Market Link
http://www.youtube.com/watch?v=S9YGeboO8Uc
Cheers jaydbee!