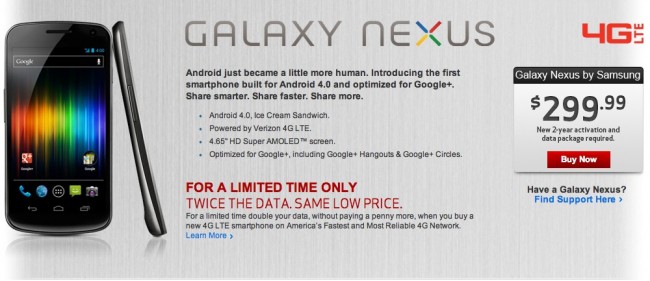 It's almost hard to believe that the day has finally come, but today is indeed Galaxy Nexus day at Verizon! Many of our east coasts crew probably already has the device in hand, while those of us out west are waiting patiently for those first doors to crack in just over an hour. There isn't much else to say other than, we would love to hear your first impressions down in the comments once your phone is up and activated. There will be a flood of coverage, tips, tricks and so forth later on, but we all know that your initial reaction is one of the most important.
A variety of sites have the device up for sale as you may already now. We have them listed below:
Verizon Wireless:  $299 on contract, $649 full retail. You may see it available for $249 if you are upgrading.
Amazon:  $149 if you are a new customer, $249 for upgrades.
Target:  Seeing $219 for new customers, $249 for upgrades.
Go get some Nexus!