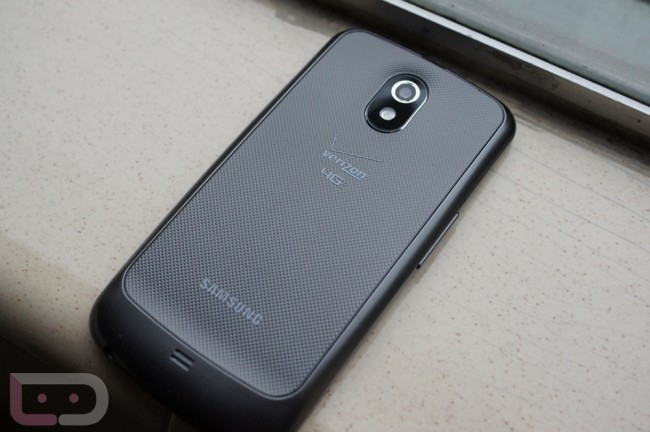 We finally have the Verizon 4G LTE Galaxy Nexus in hand and the "how to" videos of fun are already processing. But before we get to those, we thought we would toss out a glamour photo shoot of the device, since it is just so beautiful. And for the heck of it, we compared it to the GSM version, which as you can see from the pictures is basically identical. The icon for the lock switch is slightly different and it's about .54mm thicker – other than that, you wouldn't be able to tell the difference between them.
After that, we took some shots of the device with the extended battery inside. All I can say, is you may as well pick one up since it adds almost zero thickness to the phone, but could get you another hour or so of use out of it.
Oh, and we tried to swap the "Google" branded GSM back onto the LTE version and failed miserably. They are just slightly different, although with a little scraping, we may be able to get it. Will report back after a littler hackery.  
Versus the GSM version:
With extended battery:
Pickup any accessories? Extended battery a must have?