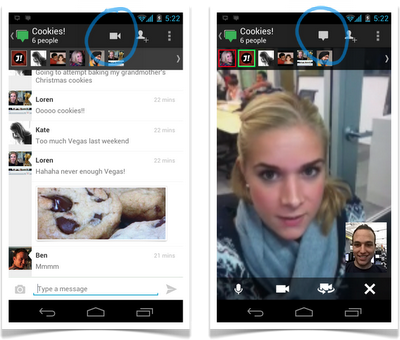 You have had the ability to join Google+ Hangouts from a mobile device for some time, just not initiate them or "Go live." An update is in the works that will address this issue, giving you the power to video chat with your friends from any time or any place. You should see the new version pop up within the next few days. iOS versions are also in the works, just in case you know someone with one of those devices.
And to show you how amazing it will be to kick start Hangouts with your Galaxy Nexus – whenever you finally get one – this new ad has been released. Bohemian Rhapsody is go.  
http://www.youtube.com/watch?v=Uc_o_Y-QHt4
Via:  Google Blog
______________________
Some of our best videos.