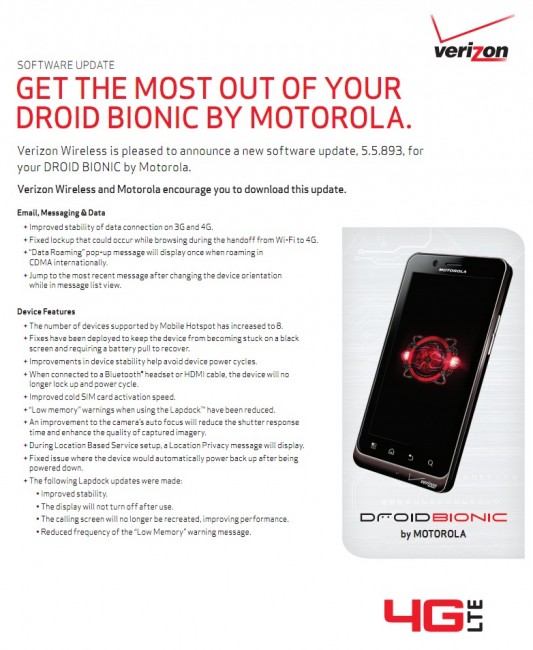 Here it is DROID Bionic owners. The massive bug fixer that we have been expecting is finally ready for prime time. In it, you will find improved stability to avoid power cycles, a faster auto focus in the camera, and better 4G/3G connectivity to name a few. The phone can somehow magically support 8 devices while on hotspot now, something we were previously told was limited to 5 due to hardware limitations. If you power the phone off, it won't power back on by itself and SIM cards should activate much quicker. The list is extensive and goes much deeper, so be sure to click both images that we have attached to get the full list.
No word on a release, but when support documents are made available, we usually see something within 1-2 weeks. The update is 54.5MB and will leave your phone at Blur build 5.5.893.
*Note – Received word that this update could start rolling out as early as tomorrow. As you all know, that doesn't mean everyone will get it tomorrow, but it should hit a small test group.
Page two after the break.  
Cheers Matt!