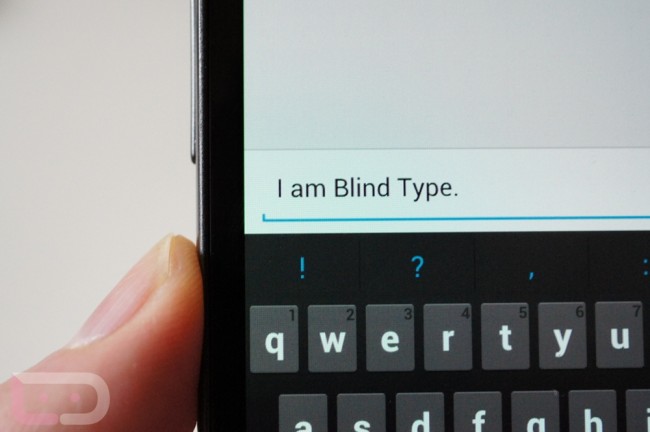 Everyone remember Blind Type? This was the keyboard that never actually became available on Android, but was teased a couple of times as one that could let you type "blindly" and still create perfect sentences. It would predict the words you were attempting to type based upon the vicinity of the letters you had hit. The video of it in action was all the rage, but when Google bought them before they offered anything to the public, most of us continued to hope that some day we would see the technology built into a version of Android. That time is now with Ice Cream Sandwich.
As you can see in the demo I put together below, the keyboard works better than expected at predicting words that I was spamming off in all directions. You will notice that while each word is being typed, it gives you options that can be selected as well (similar to Swiftkey). And just in case it didn't pick up the exact word or offer me a proper solution, it also does a phenomenal job at offering up replacement words that you may have meant through a pull down menu. I tried to type the message below as fast as I could to see how it would perform – I'd say it handled my jumbled jargon quite nicely.  
______________________
Some of our best videos.