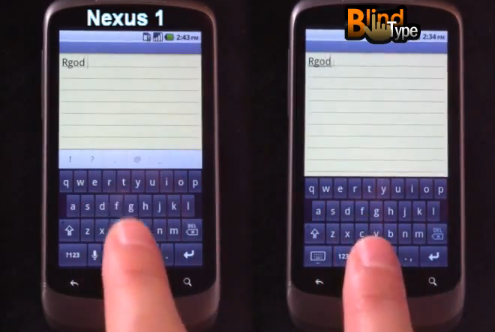 There are so many keyboards on the market these days that it takes something pretty special to grab our attention and BlindType has managed to do just that.  A keyboard that is smart enough to know what you are attempting to type as long as you are in the vicinity of a key sounds too good to be true right?  Not to the BT team.
When an early video of BlindType surfaced with the new keyboard at work on an i*hone, our jaws dropped and obviously had us wondering about the status of an Android version.  Wonder no more as we already have it in action on a Nexus One.  This will also give you a much better idea of the potential in a way that no words can describe…
How can you not be excited for this keyboard? Is this the Swype killer?  To find out the latest info including release dates, BT is encouraging users to follow them on Twitter.
Feel free to read more at the  BlindType Blog.
Cheers Stephan!