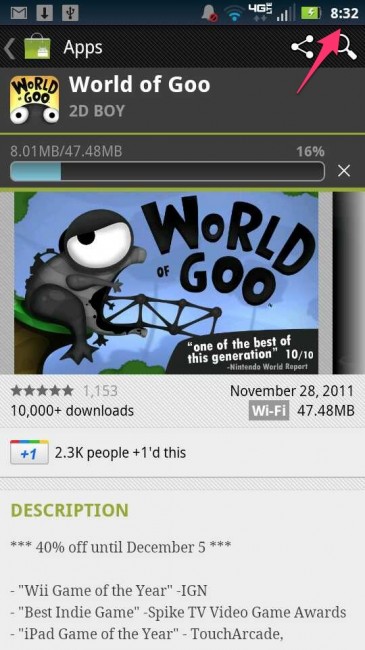 Over the weekend, the folks at KnowMyDroid sent over a tip which suggested that the Android Market's refund window may have jumped from 15 minutes up to 30 minutes and beyond without any sort of warning. To test their claim, we bought World of Goo within the last hour, installed it, and let it ride out for 31 minutes to be exact. Sure enough, we were able to refund it. I'm not sure if the window has been extended, if the Android Market is allowing me to uninstall beyond 15 minutes since I had not yet opened the app, or what is going on, but it certainly worked.  
We have another couple of apps purchased, will open one of them and not the other, and then see how long we can go before the Refund option goes away on both.
Update:  Purchased two more apps and was able to refund for about an hour. I checked at the 45 minute mark and was still able to; just checked again at the hour and a half mark and now only have the option to "Uninstall."
Could be a good sign, as many of you have mentioned in the past, 15 minutes is not necessarily a long enough period of time to test out an app to see if you want to keep it or not.