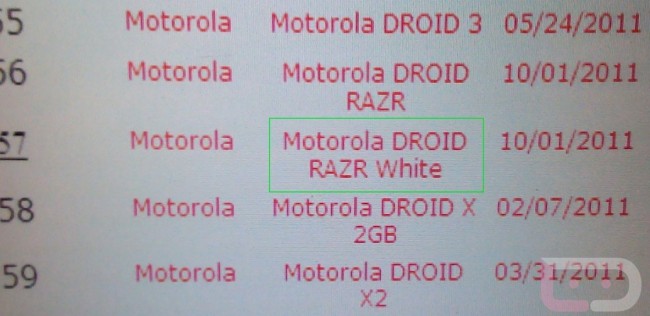 Could we see a white version of the DROID RAZR in the coming months? According to this shot from Verizon, one has at least been entered into their device management system. We have seen all white phones from Samsung, HTC and LG, but this is sort of new territory for Motorola. Sure they had partially white phones with the DROID 2 Global and the R2-D2, but we are imagining white all over this slender beast. Sort of odd to see this version loaded into the system at the same time as the regular RAZR, but that could mean a variety of things.
I'm a big fan of the RAZR design and would welcome in another color. If I had any skills whatsoever with Photoshop, I would try to whip up a render, but will instead hope that one of fabulous readers can make it happen. 🙂
This interest anyone? Maybe by the time they release it, the Google merger will have been 100% finalized and we will start to see some unlocked bootloaders? Wishful thinking, I know.
Update:  Mockup of the white RAZR after the break by reader theShuke.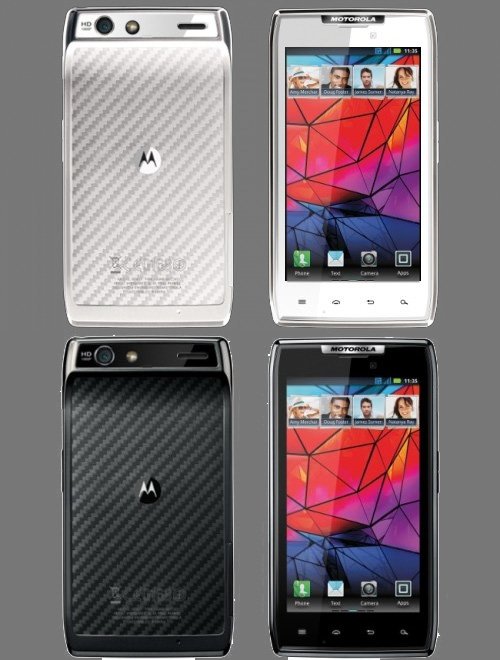 Cheers ___!