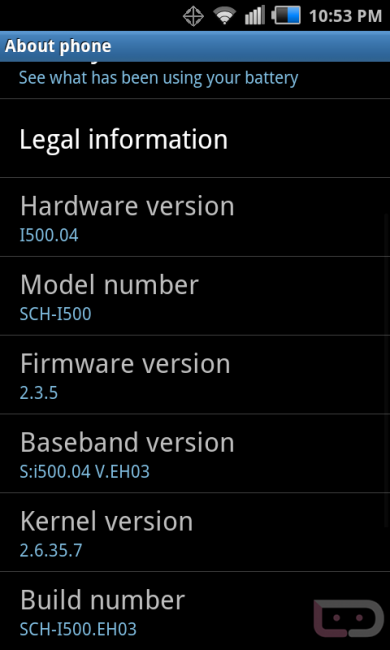 The screenshot we have included above popped into our inbox this morning from one of our good friends in the industry. As you can see, it's Gingerbread (Android 2.3.5) for the Samsung Fascinate on Verizon. According to our trusted source, Big Red has finally started "field testing" the software which is a good sign that Fascinate owners may actually see it at some point in the near future. The build number is EH03. My guess, you will see a leak of this build any day now from one of the various Samsung devs in the community.
And of course keep in mind that this build could fail and we could get EH04 or something else. As of now, this is in testing.
Now, if only we could see something for the DROID Charge.
"ZOMG, it's just a build.prop edit!"
Cheers ___!