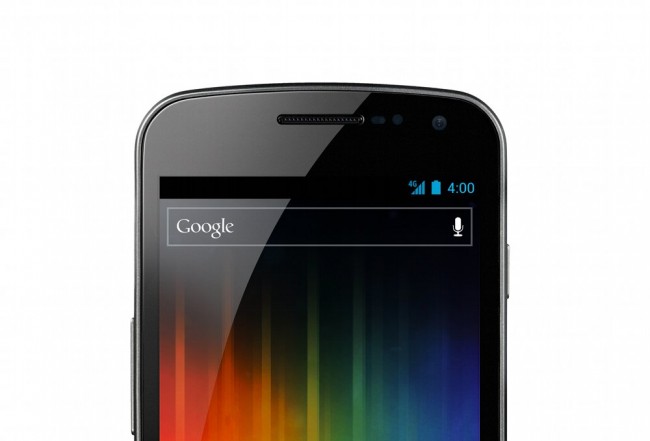 I can tell that many of you follow our buddy @P3droid on Twitter and noticed his remarks this morning about the Galaxy Nexus on Verizon being bumped from November 21 to some time in December. While I can't confirm from any of our normal sources that this is indeed the truth, I will say that a number of folks on Twitter also chimed in around the time of his tip to say something very similar. And to add to the possibility of this being true, let's just say that I've seen that Verizon's current in-store marketing calendars do not mention anything about the G-Nex for the rest of this month. That could mean a variety things, so I'll withhold judgement.
Word on the street suggests that Big Red is in the middle of testing it and has found a couple of bugs that they need to see fixed before they can press "Go." So let's not rush out and buy pitchforks just yet, the testing of a device does take time. You would rather the phone be bug-free wouldn't you?
But remember, this is all rumor, folks. We could still see it on the 21st, but from what we are hearing, December 1 isn't out of the question. 
Update:  Just heard from one of our regulars, and they have been told that the device has been pushed back. They are expecting the next round of testing to be completed by November 19. Not sure exactly what that means for November 21 release date.
Update 2:  The Android Site found this listing for the Galaxy S II Nexus Prime 4G Android Phone. Clearly just a placeholder, but we might as well report on it all at this point.
Update 3: A reddit user is claiming that the phone will be out this Friday, November 18. I would highly doubt that knowing what our source told us up above about the 19th being the next testing deadline, but hey, another rumor that you should probably know about. I would love for it to happen – no way to tell until we get to Friday though.
Update 4:  Our buddy @muffnman was on set at the taping of The Verge's new show which had Matias Duarte on as a guest. According to Matias – during the show – the G-Nex is launching this month (November). He was pressed for a specific date, but would only go as far as saying "November." I think we would all hope that this man knows what he is talking about as one of the architects of ICS and the experience on this phone.
*Note – Again, we flagged this as one massive rumor for a reason. We have no idea if the phone has been pushed to December or not, but we wanted to pass along some info that was tossed out by 3 or 4 people at or around the same exact time. If we call something a rumor, that means you should look at it as a rumor, not fact. You guys know that we just like to give you as much information as possible.
Cheers @mmolda, @mplacido9, Dominick, Tom, and James!