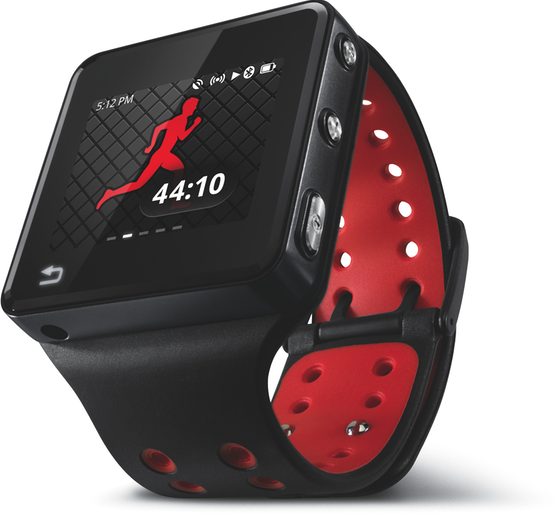 Motorola started its announcement in NYC for the DROID RAZR by pushing one of their other products, the MOTOACTV. This is their take on a fitness tracker, similar to what many of you have seen with Nike+ products and also the iPod Nano. Like so many of Moto's ideas this year, the MOTOACTV is a chance for them to break into another market that seems to be dominated by a few other key (and major) players. Priced at $249 (8GB) and $299 (16GB), with a GPS, loads of workout types, a music player, and a Bluetooth notification system that pairs with any phone (possibly just Blur phones), is this worth the purchase?
As someone that attempts to keep himself in decent shape, I was intrigued by the idea and picked one up over the weekend to give it a spin. Since it runs Android and all, why not? So here is a quick hands-on with it to give you guys a feel for Moto-gone-fitness-guru. After I have used it through a couple of weeks of workouts, I'll report back to see if the price is justified or if the MOTOACTV appears headed for the same doom as the original XOOM.  
______________________
Some of our best videos.